Understanding the FibroScan Test: A Non-Invasive Assessment of Liver Health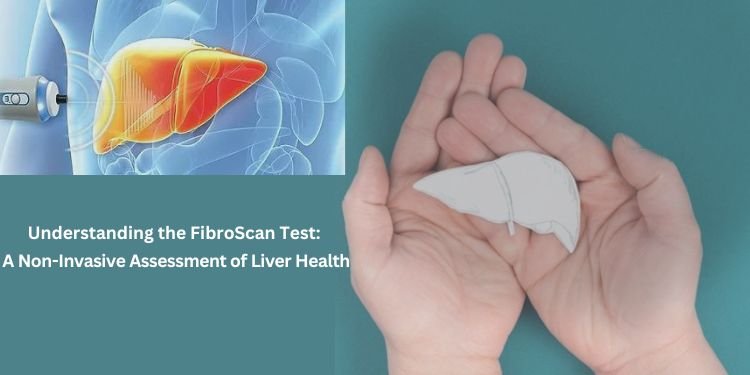 Your liver plays a crucial role in maintaining your overall health. It filters toxins from your bloodstream, produces important proteins, and stores energy. However, various factors such as alcohol consumption, viral infections, and fatty liver disease can damage your liver over time. To assess the health of your liver, doctors use a range of diagnostic tools, one of which is the FibroScan test. In this article, we'll explore what the FibroScan test is, how it works, its significance, and its advantages over traditional methods.
What is a FibroScan Test?
The FibroScan test, also known as transient elastography, is a non-invasive procedure used to assess the stiffness and fibrosis (scarring) of the liver. It was developed as an alternative to liver biopsies, which are invasive and come with certain risks and discomfort. The test is particularly useful in diagnosing liver conditions such as hepatitis, fatty liver disease, and cirrhosis.

How Does It Work?
The FibroScan test uses a device that resembles an ultrasound probe, which is placed on the skin's surface over the liver area. This device emits a low-frequency sound wave that passes through the liver tissue. The speed at which these sound waves travel through the liver is directly related to the liver's stiffness. A stiffer liver is typically indicative of more advanced fibrosis or cirrhosis.
The FibroScan device measures liver stiffness in a painless and rapid manner, making it a preferable option for both patients and healthcare providers. Results are displayed in kilopascals (kPa), with lower values indicating a healthier, less fibrotic liver, while higher values suggest increased stiffness and potential liver damage.
Significance of the FibroScan Test
Non-Invasive: Unlike traditional liver biopsies that involve inserting a needle into the liver, the FibroScan test is completely non-invasive. Patients experience minimal discomfort, and there's no need for anesthesia or hospitalization.
Accurate Assessment: The FibroScan test provides an accurate assessment of liver fibrosis and cirrhosis, helping doctors diagnose liver conditions at an early stage. Early detection is crucial for effective treatment and preventing further liver damage.
Monitoring Progress: For patients with liver diseases, the FibroScan test can be used to monitor the progression of fibrosis and the effectiveness of treatment. This allows doctors to make informed decisions about the patient's care.
Reduced Risk: Since the FibroScan test doesn't involve needles or surgical procedures, it carries a lower risk of complications compared to liver biopsies. This makes it a safer option for individuals with bleeding disorders or other medical conditions that increase the risk of complications.
Advantages Over Traditional Methods
The FibroScan test offers several advantages over traditional methods of assessing liver health:
Safety: As mentioned earlier, the FibroScan test is safer than liver biopsies, which carry a risk of bleeding, infection, and other complications.
Speed: The test is quick, usually taking only a few minutes to complete, making it convenient for both patients and healthcare providers.
Repeatability: It can be performed repeatedly to monitor changes in liver stiffness over time, providing valuable data for managing liver diseases.
Patient Comfort: Since it doesn't involve needles or incisions, the FibroScan test is well-tolerated by patients and can be performed in an outpatient setting.
Conclusion
The FibroScan test is a valuable tool in the diagnosis and monitoring of liver conditions, offering a safe, non-invasive, and accurate alternative to traditional liver biopsies. By providing important information about liver stiffness and fibrosis, this test helps healthcare providers make informed decisions about patient care and treatment strategies. If you have concerns about your liver health or have been diagnosed with a liver condition, discuss the FibroScan test with your healthcare provider to determine if it's the right option for you. Early detection and monitoring are key to maintaining a healthy liver and overall well-being.