Autoimmune Hepatitis Causes, Symptoms and Treatment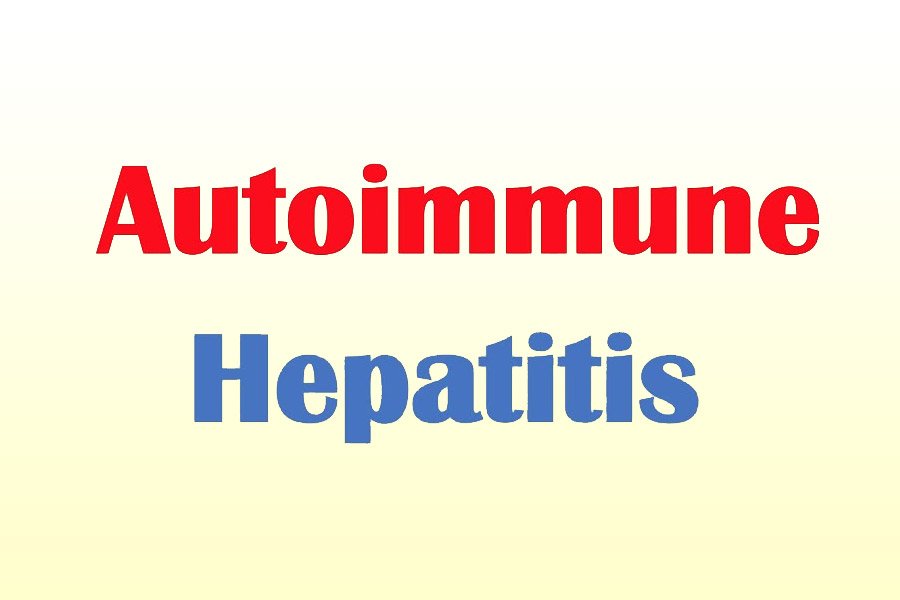 Hepatitis is caused by a variety of viruses. When your immune system destroys your liver cells, you get this type of liver disease. AIH is a liver disorder that can develop into cirrhosis if left untreated (scarring).  It can eventually result in liver failure.
When your immune system misidentifies your liver cells as foreign invaders, antibodies are produced to assault them. Doctors are baffled as to why this happens.
Autoimmune hepatitis is a type of liver inflammation caused by your immune system attacking liver cells. The specific aetiology of autoimmune hepatitis is unknown, but it appears that genetic and environmental variables interact over time to develop the condition.
If left untreated, autoimmune hepatitis can cause liver scarring (cirrhosis) and finally liver failure. However, autoimmune hepatitis can typically be controlled with immune-suppressing medicines if recognized and treated early. When autoimmune hepatitis does not react to medication or when the liver disease is advanced, a liver transplant may be a possibility.
Types of hepatitis
Based on serum tests, there are two forms of AIH:
Type I is more frequent, affects young women more often, and is linked to other autoimmune illnesses. In the United States, this is the most common type of AIH. The most prevalent form of the disease is this. It can strike anyone at any age. Approximately half of the persons with type 1 autoimmune hepatitis also have celiac disease, rheumatoid arthritis, or ulcerative colitis.
Type II primarily affects young females between the ages of two and fourteen. Although AIH is more common in adolescents and young adults, it can affect anyone at any age. Although type 2 autoimmune hepatitis can affect adults, it is most common in children and teenagers. This kind of autoimmune hepatitis may be accompanied by other autoimmune disorders.
Causes of autoimmune hepatitis
When the body's immune system, which normally attacks viruses, bacteria, and other pathogens, instead of targeting the liver, autoimmune hepatitis develops. This attack on your liver might result in chronic inflammation and liver cell damage. Although the exact aetiology of autoimmune hepatitis is unknown, experts believe it is caused by the interplay of genes that affect immune system activity and exposure to specific viruses or medicines.
When your immune system misidentifies your liver cells as foreign invaders, antibodies are produced to assault them. Doctors are baffled as to why this happens.
Risk Factors
Several factors can raise your chances of developing autoimmune hepatitis, including:
Being a woman – Although both men and women can get autoimmune hepatitis, females are more likely to get it.
Certain infections in the past – After contracting the measles, herpes simplex, or Epstein-Barr virus, you may develop autoimmune hepatitis. Hepatitis A, B, or C infection is also associated with the condition.
Heredity – A propensity to autoimmune hepatitis appears to run in families, according to evidence.
Being afflicted with an autoimmune disease – People with celiac disease, rheumatoid arthritis, or hyperthyroidism are more susceptible to developing autoimmune hepatitis.
Symptoms of autoimmune hepatitis
Autoimmune hepatitis symptoms and signs differ from person to person and might appear suddenly. Tiredness, joint discomfort, nausea, low appetite, pain over the liver, and jaundice are all common autoimmune hepatitis symptoms. Some patients have no symptoms when they are diagnosed, although symptoms may arise later. It's unclear what causes autoimmune hepatitis. In the early stages of the disease, some persons have few, if any, noticeable symptoms, whilst others exhibit signs and symptoms such as:
Abdominal discomfort
Fatigue
Whites of the eyes and yellowing of the skin (jaundice)
Abnormal blood vessels on the skin (spider angiomas)
An enlarged liver
Joint pains
Skin rashes
Loss of menstrual periods
Treatment autoimmune hepatitis
Your medical history, physical exam, blood testing, imaging tests, and liver biopsy are all used to identify autoimmune hepatitis. Symptoms of autoimmune hepatitis or other liver illnesses can be detected through blood tests. A liver biopsy can be used to test for signs of autoimmune hepatitis and to rule out cirrhosis.
Medications that suppress your immune system, such as corticosteroids (prednisone or prednisolone) with or without azathioprine, are used to treat autoimmune hepatitis. There is a chance that these medications will cause negative effects. You may need a liver transplant if your autoimmune hepatitis leads to liver failure or cancer.
Liver damage can be slowed, stopped, and even reversed with the right treatment. Remission occurs in between 65 and 80 per cent of people with AIH. On the other hand, remission can take up to three years.
Immunosuppressant drugs – To block the immune system from attacking, immunosuppressive medications can be employed. Azathioprine and 6-mercaptopurine are two examples of these drugs. Immunosuppressive drugs can make it harder for your body to fight off other ailments.
Corticosteroids – These, such as prednisone, can be used to treat liver inflammation directly. They can also be used to inhibit the immune system. Prednisone will most likely be required for at least 18-24 months. To avoid the recurrence of AIH, some people must take the medicine for the rest of their lives.
If you have cirrhosis because of autoimmune hepatitis, you should consume a healthy, well-balanced diet. Eating, diet, and nutrition have not been found to play a role in the development or prevention of autoimmune hepatitis.
Complications
Untreated autoimmune hepatitis can result in irreversible scarring of the liver tissue (cirrhosis). Cirrhosis complications include:
Veins in your oesophagus that are enlarged (esophageal varices) – Blood may back up into other blood arteries, particularly those in your stomach and oesophagus when circulation through the portal vein is interrupted. Because the blood arteries have thin walls and are carrying more blood than they're designed to, they're more liable to haemorrhage. Massive bleeding from these blood veins in the oesophagus or stomach is a life-threatening emergency that requires rapid medical attention.
You have fluid in your abdomen (ascites) – Large volumes of fluid might build up in your belly as a result of liver illness. Ascites is a symptom of severe cirrhosis and can be painful. It can also make breathing difficult.
Failure of the liver – This occurs when substantial damage to liver cells renders your liver incapable of performing its functions properly. A liver transplant is required at this time.
Cancer of the liver – Cirrhosis patients are more likely to develop liver cancer.
The presence of autoantibodies and different enzymatic enzymes that reflect the nature of the liver injury, as well as histological study of liver biopsies and systematic serology, are used to diagnose autoimmune liver disorders. Corticosteroids help most patients. A combination of prednisone and azathioprine is the most common treatment regimen.
The prognosis for responding individuals is generally favourable. When the liver disease progresses to the end-stage, liver transplantation may be a possibility. The results of liver transplantation are usually positive, while recurrence of the disease in the transplanted liver is possible. In general, further research about the aetiology and immunopathogenesis of AIH is still desperately needed to create novel therapeutic strategies.
For more information visit your nearby best gastroenterologist.