What Are Gallbladder Stones? Causes, Symptoms, Treatment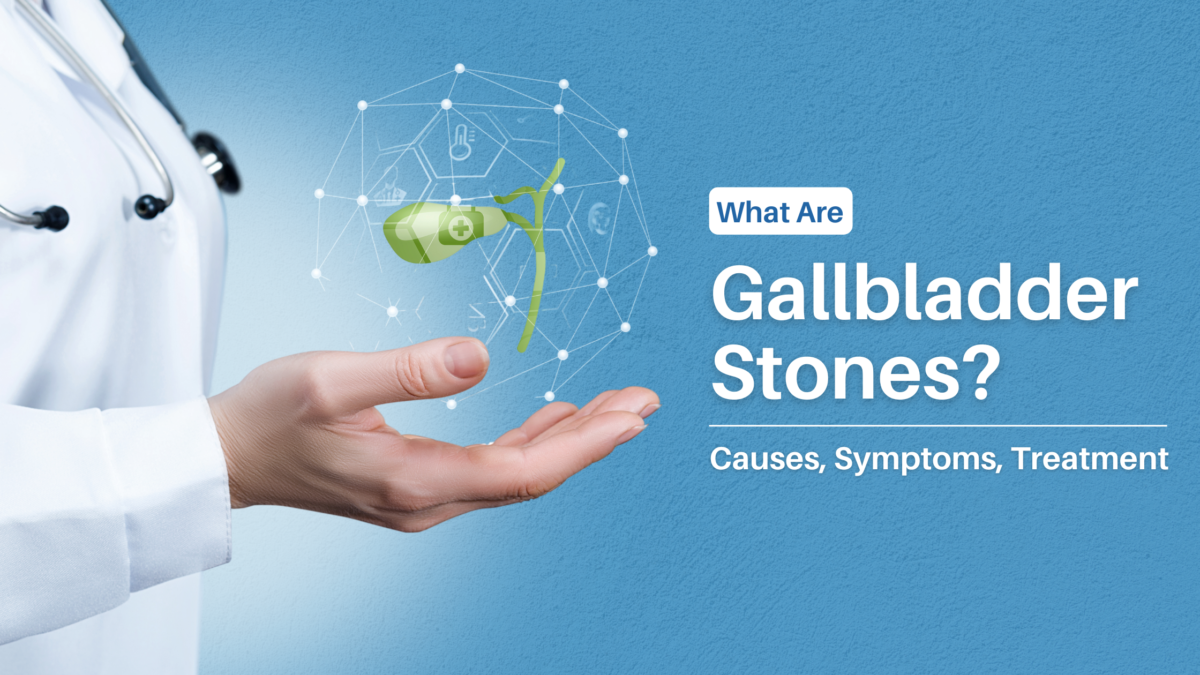 Gall bladder Stones are a type of stone that can be found in the Gallbladder. The Gallbladder is a tiny, pear-shaped organ located just under the liver on the right side of your abdomen. Bile is a digestive liquid that is stored in the Gallbladder and discharged into the small intestine.
Why does Gall Bladder Stone Develop?
When the doctors come across cholesterol crystals in the gallbladder, they perform their typical routine, seeking to engulf and dispose of the crystals. Nevertheless, they suffer substantial damage as a result of the process, including lysosomal disruption. Granular cathepsin G, a digestive lysosomal enzyme, penetrates the cytoplasm, attaches to DNA, induces the strands to expand out in a network, and then ejects them from the cell. As a result of the lysosomal leakage, a tangled network of chromatin strands forms on the crystals' surface. A neutrophil extracellular trap is what this is called NET. The NET wraps itself around numerous crystals to form clumps, which grow in size.
What Causes Gallstones in the Bladder?
Dr. Vatsal Mehta has described some causes of Gallstones. Gallstones in your Gallbladder can develop for a variety of causes. The following are the most frequent reasons for this:
Cholesterol levels in your bile are high. The production of cholesterol crystals can occur if your liver excretes more cholesterol than your bile can break down.
Bilirubin levels in your bile are abnormally high. When red blood cells are broken down, bilirubin is produced by your body. Cirrhosis of the liver, biliary tract infections, and certain blood disorders are all ailments that cause your liver to produce too much bilirubin. An overabundance of bilirubin causes gallstones.
It's possible that your Gallbladder isn't emptying properly. Bile can become exceedingly concentrated if your Gallbladder isn't emptying fully or frequently enough, resulting in gallstone formation.
How to Avoid Gallbladder Stone Reasons?
Gall Bladder stones are less likely if you maintain a healthy weight through diet and activity. Here are five strategies to avoid Gallstones.
Keep Your Weight in Check
Obesity and being overweight are two of the leading causes of Gallstone formation. Crash diets and quick weight gain/loss should be avoided because they can raise your risk of Gallstones.
Cholesterol Gallstones are caused by excessive levels of cholesterol. Olive oil, canola oil, and omega-3 fatty acids from fish all help to keep your Gallbladder in good shape and prevent Gallstones.
Gall Bladder stones are less likely to form if you engage in regular physical activity. If you live an unhealthy lifestyle, now is the time to change that.
Consume Foods that are High in Fiber
Gallstone disease can be avoided by eating whole-grain bread and cereals, as well as almonds, walnuts, and beans. Almonds are a healthy snack that can help you lose weight and satisfy your cravings.
Preventive Medication is a Good Idea
Consult your gastroenterologist to see if you require any preventative medicine to reduce your chances of developing Gallstones.
When Should you See a Gastroenterologist for Gallstones?
Back pain radiates to the shoulder blades.
Skin and ocular yellowness
Sudden, severe abdominal discomfort in the upper right and center
Nausea, vomiting, or a high temperature with chills are all symptoms to look out for.
Methods Dr. Vatsal Mehta may use to Treat Gallbladder Stones
Surgery – Cholecystectomy, or Gallbladder removal surgery, is one of the most common adult surgeries in the United States. It is not a necessary organ, thus you may live without it. For surgery, you will normally be given general anesthesia by a health care practitioner. Instead of being stored in it once your Gallbladder is removed, bile travels directly from your liver through the hepatic duct and common bile duct and into the duodenum.
Cholecystectomy can be done in two ways by surgeons:
Open cholecystectomy
Laparoscopic cholecystectomy
Nonsurgical treatments – Nonsurgical therapies for Gallstones are only used in rare circumstances, such as if you have cholesterol stones and are unable to undergo surgery due to a major medical condition. Gallstones might reappear even after therapy. As a result, you may need to be treated for Gallbladder stones on a regular basis for a long period, or possibly for the rest of your life.
Nonsurgical procedures to remove or break up cholesterol Gallstones include:
Oral dissolution therapy
Shock wave lithotripsy
Endoscopic retrograde cholangiopancreatography
 Make a quick appointment with Dr. Vatsal Mehta if you have any stones in your Gallbladder. He will give the best treatment to his patients. Contact us now!