What are the Symptoms of Short Bowel syndrome and How to Manage Them?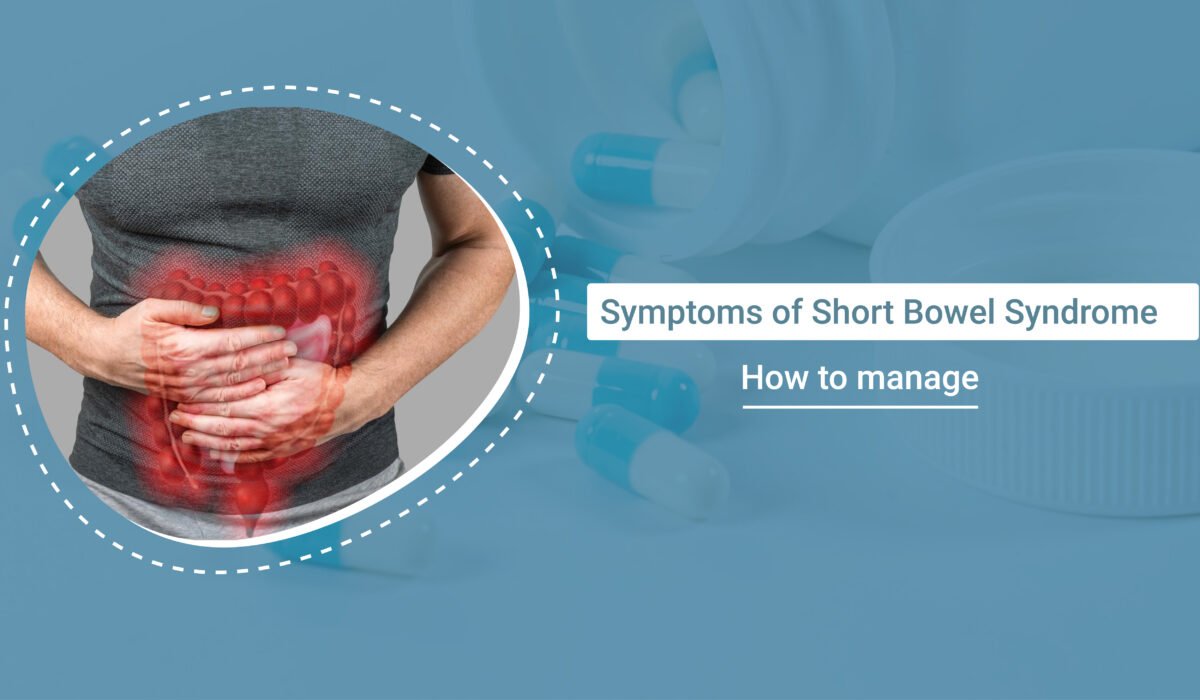 Short Bowel Syndrome is a condition where a person has a shorter than normal small intestine, which can result from surgery, injury or a congenital disorder. The small intestine is responsible for absorbing nutrients from the food we eat, so if it's shortened, the body may not be able to absorb enough nutrients to sustain normal growth and health. This can cause a range of short bowel syndrome symptoms, such as diarrhea, dehydration, malnutrition, weight loss, and fatigue. This disease can occur at any age, but it is most commonly seen in premature infants who have had surgery to remove a portion of their small intestine, or in adults who have had surgery for conditions such as Crohn's disease or cancer.
The prevalence of SBS varies depending on the cause and the population. In the United States, it's estimated that this condition affects about 200,000 people worldwide. The incidence is higher in low- and middle-income countries, where malnutrition is more common and access to medical care may be limited.
What are the most common short bowel syndrome symptoms?
Diarrhea: This occurs due to reduced capacity of the shortened small intestine to absorb nutrients and fluids from food.
Abdominal cramping and pain: This may result from rapid movement of food through the shortened intestine.
Malabsorption: In this condition the body is unable to absorb enough nutrients from food. This is caused by a reduced length of the small intestine, which is responsible for absorbing nutrients.
Weight loss: Results from malabsorption of nutrients and calories, as well as loss of fluid through diarrhea.
Dehydration: Due to loss of fluids through diarrhea and difficulty absorbing enough fluids.
Fatigue: Caused by nutrient deficiencies and overall malnutrition.
Vitamin and mineral deficiencies: Lack of essential vitamins and minerals, such as vitamin B12, calcium, and magnesium occurs due to reduced ability to absorb nutrients from food.
Electrolyte imbalances: Abnormal levels of minerals in the body, such as sodium, potassium, and chloride are caused by loss of fluids through diarrhea and difficulty absorbing enough fluids.
Anemia: May result from malabsorption of iron, vitamin B12, or folate.
How are the symptoms of short bowel syndrome managed?
Diarrhea: Managing diarrhea in SBS often involves dietary changes and medications. For example, a low-fat, low-fiber diet may be recommended, along with the use of anti-diarrheal medications.
Abdominal cramping and pain: Pain relief medication and dietary modifications may be recommended
Malabsorption: Nutritional support is the key in managing malabsorption in SBS. This may include specialized diets, enteral nutrition (tube feeding), or parenteral nutrition (IV nutrition).
Weight loss: Nutritional support, including high-calorie and high-protein diets, may be recommended to help prevent weight loss and promote weight gain.
Dehydration: Ensuring adequate hydration is critical in managing dehydration in SBS. This may involve increased fluid intake and, in some cases, intravenous fluids.
Fatigue: Nutritional support and addressing any underlying nutrient deficiencies may help alleviate fatigue.
Vitamin and mineral deficiencies: Nutritional supplementation, either through diet or supplements, may be recommended to address vitamin and mineral deficiencies.
Electrolyte imbalances: Balancing electrolytes, such as sodium and potassium, through diet, medication, and fluid management, may be necessary to manage electrolyte imbalances.
Anemia: Treating any underlying nutrient deficiencies that may be causing anemia, such as iron, vitamin B12, or folate, may help alleviate this symptom.
What are the most common complications of short bowel syndrome?
Malnutrition: Inability to absorb enough nutrients from food can lead to malnutrition, which can result in a range of health problems.
Dehydration: Chronic diarrhea and malabsorption can lead to dehydration and electrolyte imbalances.
Liver disease: Reduced intestinal length can cause a buildup of bacteria and toxins in the liver, leading to liver disease.
Central line infections: Repeated use of central lines for parenteral nutrition can increase the risk of infections.
Intestinal obstruction: Scarring or narrowing of the remaining intestine can lead to intestinal obstruction.
Small intestinal bacterial overgrowth: Reduced small intestine length can lead to an overgrowth of bacteria in the remaining intestine, causing various digestive symptoms.
Gallstones: Reduced ability to absorb fats can increase the risk of developing gallstones.
How do doctors assess the severity of short bowel syndrome?
Determining the severity of Short Bowel Syndrome typically involves a comprehensive evaluation by a healthcare team, which may include gastroenterologists, dietitians, and other specialists. The evaluation process may involve a variety of diagnostic tests and assessments, including:
Blood tests: These tests can help identify any nutrient deficiencies or electrolyte imbalances that may be contributing to the patient's symptoms.
Stool tests: These tests can help identify any infections or malabsorption issues that may be causing diarrhea or other digestive symptoms.
Imaging tests: Tests such as X-rays, CT scans, or MRIs may be used to evaluate the remaining length and function of the small intestine, as well as any scarring or narrowing that may be present.
Nutritional assessments: A registered dietitian may evaluate the patient's nutritional status, dietary habits, and nutrient needs to develop a personalized nutrition plan.
Evaluating the effectiveness of current treatment:  If the patient is already receiving treatment for SBS, such as enteral or parenteral nutrition, the healthcare team may assess the effectiveness of the treatment and adjust it as needed
What are the options for short bowel syndrome treatment?

Nutritional support: This may include a specialized diet, enteral nutrition (tube feeding), or parenteral nutrition (IV nutrition). The goal is to provide the body with the necessary nutrients to maintain health and promote growth.
Medications: Various medications can be used to manage the symptoms of SBS, such as antidiarrheal medications to control diarrhea and pain relief medication for abdominal pain.
Surgery: In some cases, surgery may be necessary to remove damaged or diseased sections of the intestine, or to lengthen the remaining intestine through a procedure called intestinal lengthening or bowel lengthening surgery.
Intestinal transplantation: In severe cases of SBS, where nutritional support and other treatments have been unsuccessful, intestinal transplantation may be considered.
Supportive care: Supportive care includes measures such as monitoring fluid and electrolyte levels, treating infections promptly, and managing any other complications that may arise.
The choice of treatment option depends on several factors, including the patient's age, overall health, the extent of the intestine that has been removed, and the severity of symptoms. The healthcare team will work with the patient to develop a personalized treatment plan that addresses their unique needs and helps manage the symptoms and complications of SBS.
Conclusion
Short Bowel Syndrome is a complex and challenging condition that can cause a range of symptoms and complications. However, with the right treatment plan, many people with SBS are able to manage their symptoms and maintain good health. It's important to work with a healthcare team that specializes in short bowel syndrome treatment to develop a personalized plan that meets individual needs. If you or someone you know is struggling with Short Bowel Syndrome symptoms, seek help from the best healthcare professional who can provide expert guidance and support. To fix an appointment with the gastroenterologist, contact Alfa Gastro and Liver care.