What is Acid Reflux? Causes, Symptoms, Treatment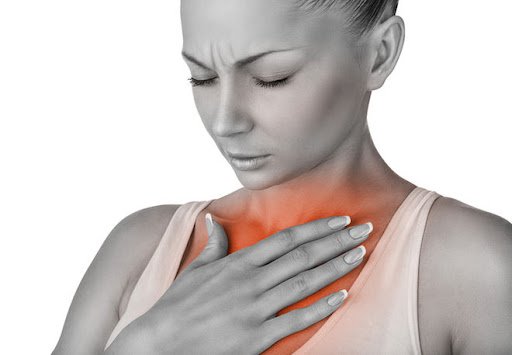 Acid reflux is a frequent disease that causes a stinging discomfort in the lower chest region known as heartburn. While stomach acid backs up into the food pipe, this situation occurs. GERD is a disorder in which acid-containing materials from your stomach continue to flow up into your esophagus, the tube that connects your neck to your gut.
GERD or gastroesophageal reflux disease is one of the common diseases in the Western region. It nearly affects 20-30 percent of the people all over India.
What are the Causes of Acid Reflux in the First Place?
The causes of acid reflux are by a variety of factors, the most common of which is weakening or loosening of the lower esophageal valve. When food reaches your stomach, this valve usually shuts securely. Whenever it relaxes as it shouldn't, the juices of your stomach flow back up into the esophagus, causing the reflux.
GERD can be caused by several factors, including:
An excessive amount of pressure is applied to the abdomen. Due to the obvious additional pressure, several pregnant women have heartburn practically every day.
Food preferences (milk, cheese, spicy, or fried meals, for example) and dietary habits.
Analgesics, sleeping pills, and anti-depressants are among the medications used to treat asthma, allergies, high blood pressure.
Hernia in the upper stomach. The top portion of the stomach protrudes into the diaphragm, obstructing normal meal intake.
How can you know if you have GERD or Gastroesophageal reflux disease?
GERD affects various people in diverse ways. The following are the most prevalent acid reflux symptoms:
Heartburn
Stucking of the food particles in the throat
Wheezing
Chest discomfort causing difficulty swallowing
Nausea
Hoarseness and a dry cough
Abdominal pain
Bad breath
Dental erosion
Heartburn is the most common symptom of acid reflux, whether it is caused by a single incident of overeating or chronic GERD.
Heartburn is an unpleasant burning feeling felt beneath the ribcage that occurs in the esophagus. When lying down or leaning over, it usually grows worse. It can continue for many hours and is typically made worse by eating.
Heartburn discomfort can go up to the neck and throat. In certain circumstances, stomach contents can enter the back of the throat, causing a harsh or sour taste.
Diagnosis
Heartburn and acid reflux are frequent and generally straightforward to diagnose, although they might be mistaken with other chest symptoms like:
Pulmonary moment of rupture
Pneumonia
Heart attack
The following tests may be ordered by gastroenterologists:
Endoscopy: imaging using a camera
Biopsy: It is the procedure of removing a sample of tissue for laboratory examination.
After ingesting a chalky beverage that helps give contrast on pictures, barium X-rays are used to image the esophagus, stomach, and proximal duodenum.
Impedance Monitoring: Assessing the velocity of fluid flow along the esophagus esophageal Manometry: The measurement of the pressure in the esophagus
Acidity testing and pH monitoring
Treatment of Gastroesophageal Reflux Disease
GERD can be treated with a variety of over-the-counter (OTC) and prescription medicines. The majority of OTC medications are also available in prescription strength. If the OTC formulations aren't working, your doctor will write you a prescription for these harsher medications.
The most often prescribed GERD medicines are:
Antacids: These medicines are used to alleviate symptoms caused by stomach acid formation and acid reflux.
Proton pump inhibitors are powerful acid blockers that also aid in the healing of injured esophageal tissue.
H-2 receptor blockers are a type of medication that reduces the production of acid.
Baclofen is a prescription medication used to prevent acid splashback by reducing the flexibility of the lower esophageal sphincter.
Is GERD Treated with Surgery?
Medication and lifestyle modifications are generally used to treat GERD. If none of these treatments work, or if you are unable to take medicines for a lengthy time, surgery may be an option.
The main surgical therapy for acid reflux is laparoscopic antireflux surgery. It's a relatively invasive surgery that involves constructing a new valve system at the bottom of your esophagus to treat acid reflux. The upper section of the stomach is wrapped from around the lower segment of the esophagus by the surgeon. This strengthens the lower esophageal sphincter, preventing food from returning to the esophagus. The LINX gadget is another minimally invasive procedure used to treat gastroesophageal reflux disease.
How Can I Avoid GERD Symptoms?
Attain and keep a healthy weight.
Rather than eating large amounts of food a few times a day, eat modest, regular meals.
Decrease the quantity of fat in your diet by scaling back on butter, sauces, salad dressings, wine, fatty meats, and entire dairy products like sour cream, cheese, and whole milk.
Sit or stand upright for 45 to 60 minutes after you've finished eating.
Before going to bed, refuse to eat. Go to bed at least three hours once you've eaten.
Avoid wearing clothing that is too tight around the waist. They can compress your stomach, causing acid to rise into your esophagus.
Elevate the head of the mattress 6 to 8 inches while sleeping.
Conclusion
Heartburn affects a large number of people on a regular basis. In most acid reflux cases, there is no need to be worried about.
If a person gets heartburn on a regular basis, they should consult a healthcare expert at Alfa Gastro and Liver Care. We offer various dietary modifications, frequent exercise, and posture advice, among other things.
If lifestyle and behavioral modifications do not work, our doctor may prescribe over-the-counter medicines like antacids or H2 blockers.
If a person is unclear whether they are having heartburn or are having a heart attack, they should seek medical help right once. If you are experiencing any worst symptoms contact our healthcare now!