Why You Should Track How Often You Experience Heartburn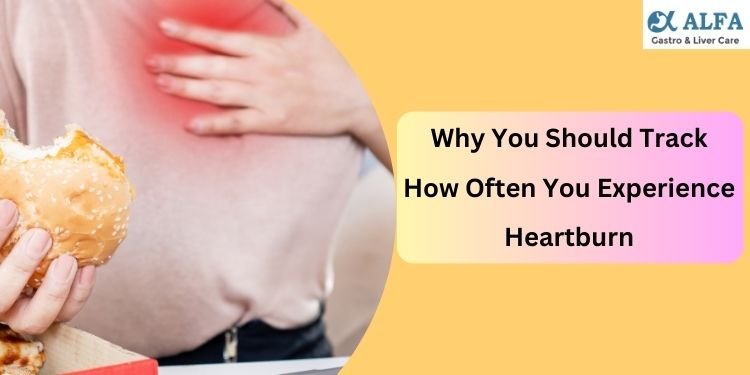 Heartburn is a common symptom that many people experience, often as a result of acid reflux. While occasional heartburn might not seem like a cause for concern, tracking how often you experience it can provide valuable insights into your digestive health. In this article, we'll explore why monitoring and understanding the frequency of heartburn episodes can be beneficial for your overall well-being.
Identifying Patterns:
Regularly tracking your heartburn episodes allows you to identify patterns and potential triggers. By recording when heartburn occurs, what you've eaten, and your activities before each episode, you may uncover correlations that help pinpoint specific factors contributing to your discomfort. This information can be valuable when discussing your symptoms with a healthcare professional.
Managing Diet and Lifestyle:
Keeping a heartburn diary enables you to make informed decisions about your diet and lifestyle. You may discover that certain foods or beverages consistently trigger heartburn, allowing you to make proactive changes. Likewise, understanding how activities like lying down or exercising affect your symptoms can guide adjustments in your daily routine.
Assessing Severity:
Tracking the frequency of heartburn helps you assess the severity of your symptoms. Whether your heartburn is occasional or frequent, this information aids healthcare providers in understanding the impact on your quality of life. It provides a basis for discussing appropriate interventions, lifestyle modifications, or medical treatments to alleviate symptoms.
Facilitating Communication with Healthcare Providers:
When you consult a healthcare professional about your heartburn, having a record of your symptoms can significantly aid the diagnostic process. It provides a comprehensive overview of your experiences, making it easier for your healthcare provider to assess the situation, recommend tests if necessary, and develop an effective treatment plan tailored to your needs.
Monitoring Progress:
Tracking the frequency of heartburn over time allows you to monitor your progress. Whether you implement lifestyle changes, take medications, or undergo other interventions, regularly assessing the impact on your symptoms helps you and your healthcare provider gauge the effectiveness of your chosen strategies.
Preventing Complications:
Chronic or untreated heartburn can lead to more serious conditions such as gastroesophageal reflux disease (GERD) or esophagitis. By monitoring and addressing heartburn frequency, you can take proactive steps to prevent the progression of these conditions and minimize the risk of complications.
Conclusion:
Incorporating a heartburn tracking routine into your daily life can provide valuable insights into your digestive health. Whether you're managing occasional discomfort or dealing with more frequent symptoms, understanding the patterns and triggers associated with heartburn empowers you to make informed decisions about your diet, lifestyle, and overall well-being. Remember, consistent communication with your healthcare provider is essential for addressing heartburn effectively and preventing potential complications.
Are you seeking specialized care for Gastroesophageal Reflux Disease (GERD) in Ahmedabad? Look no further than Alfa Gastro and Liver Care, where Dr. Vatsal Mehta, a renowned specialist in GERD, offers comprehensive services to address your digestive health needs.
About Dr. Vatsal Mehta:
Dr. Vatsal Mehta is a highly qualified and experienced specialist with a focus on Gastroesophageal Reflux Disease. His dedication to providing patient-centric care has made him a trusted name in the field of gastroenterology. Dr. Mehta combines his expertise with a commitment to staying abreast of the latest advancements in the diagnosis and treatment of GERD.
Why Choose Alfa Gastro and Liver Care:
Expertise: Dr. Vatsal Mehta's specialization in GERD ensures that you receive care from a knowledgeable and experienced professional.
Patient-Centric Approach: The team at Alfa Gastro and Liver Care is committed to providing compassionate and patient-focused care, ensuring your comfort and well-being throughout your treatment journey.
Advanced Facilities: Equipped with state-of-the-art facilities, Alfa Gastro and Liver Care is dedicated to delivering high-quality healthcare services.
For inquiries or to schedule an appointment with Dr. Vatsal Mehta at Alfa Gastro and Liver Care, please use the following contact details: Call Now: +91 7069138444