What are the most important things to know about IBS?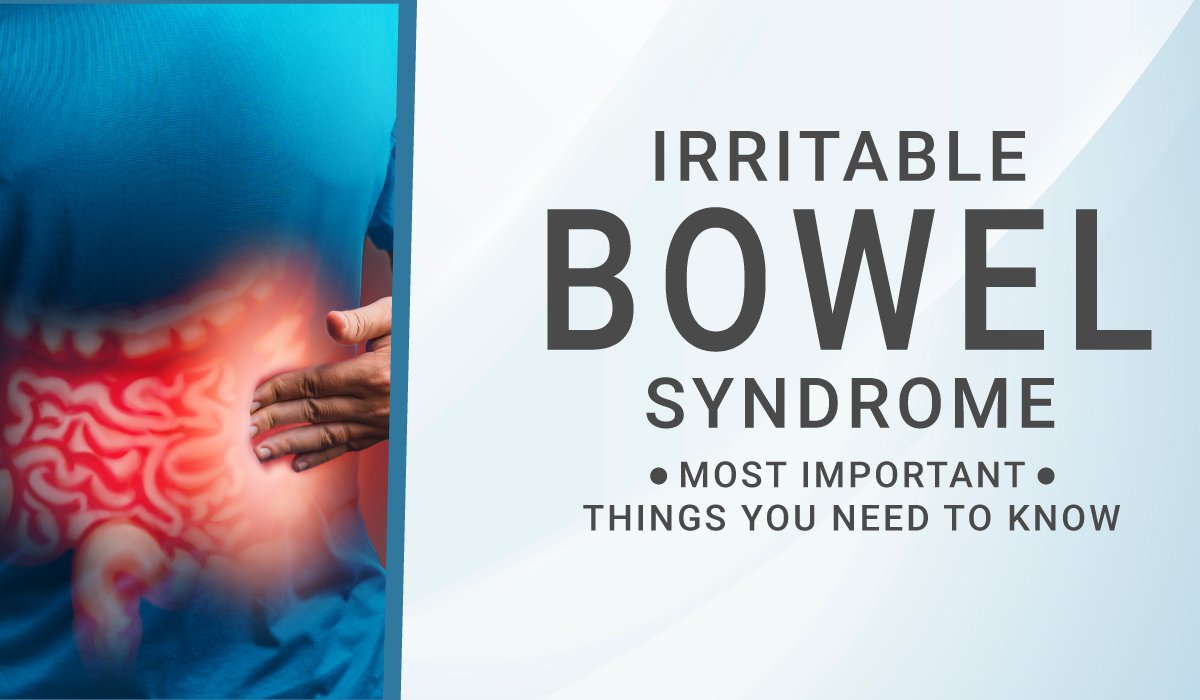 Irritable bowel syndrome is a very common condition which is infamous for its irritating symptoms. These symptoms are mainly related to the abdomen and are usually considered to make the patient uneasy rather than making them bare a pain. This makes IBS a gastrointestinal problem. You may have an idea of IBS as a disorder with no severe risk of developing complication but the symptoms of constipation and bloating stomach can really frustrate a patient as it has no real treatment developed yet. The important thing to note is that by knowing your symptoms and their severity you can control each one of them through some lifestyle changes but these changes are very subjective to the patients themselves.
In what category of GI disorders does IBS fit in?
The confusing part about IBS is that its real cause is still a matter of research. There are many factors such as genetics, hormones, infection and stomach sensitivity which are all speculated to potentially cause irritable bowel syndrome. However, it is recently documented that the most common cause of IBS is a sensitive stomach. This means that some people have very sensitive stomach than others due to an impaired coordination between brain and the gut which put the condition of IBS in the category of functional gastrointestinal disorders.
What relation does IBS has with its symptoms?
So there are three main symptoms of IBS: constipation, diarrhea and irregular bowel movements. Based on these symptoms, IBS is categorized as IBS-C, IBS-D and IBS-M corresponding to the symptoms respectively. The reason for this categorization is that the treatment for this condition primarily depends upon the type of symptom that is more prevalent as there is no treatment developed yet that directly targets IBS. Therefore, rather than treating the condition, the doctors focus on reducing the symptoms and the protocols for treating each of the symptoms vary.
Some other symptoms of IBS
The miscoordination between the brain and the gut in IBS affects the peristalsis movements of the GI tract. This results in the unusual constriction of tissues in the tract leading to the symptoms such as abdominal pain and twinge. If IBS is accompanied by a gut infection, then these types of symptoms become more apparent and in some cases the patient may have to suffer from severe pain. In such a condition, the treatment option again varies from others and the doctors may have to change your entire treatment if you are infected between your treatment procedures.
Risk factors of IBS
IBS is a condition that has multi dimensional causes and the severity of symptoms depend upon various factors. Because of this, some people always remain at higher risk of developing severe irritable bowel syndrome. Some of the known risk factors are as follows:
Age: people with the age greater than 45 can develop IBS severe than the young ones
Stress: This is the most important risk factor of IBS as due to stress the symptoms can be aggravated more than anything.
Heredity: if anyone in your family is suffering from this condition, you are also at the risk of IBS
Infection: bacterial infection can induce this condition.
Stress and IBS: Why don't they suit each other?
There are many things that can trigger IBS such as lactose, gluten, and artificial sweeteners stress among all these triggers is the most important one. This is because your stress levels do affect you severity and frequency of IBS symptoms. If your primary symptom is constipation, stress and anxiety will make you more constipated while as if you are having frequent diarrhea, this trigger will make your stool more watery. Stress, anxiety and depression are the only triggers of IBS for which you will be given medication, if you have those, during your treatment of IBS.
How is IBS different from an upset stomach?
Upset stomach is a problem that can occur periodically due to some kind of stimulus but IBS is a chronic condition in that it usually extends to over a period of month of two. There is a strong reason behind the connection between stress and IBS that due to the frequent uncomfortable symptoms of IBS, one can feel stressed. This creates a loop of stress and symptom aggravation. People often confuse IBs with upset stomach and restrain themselves from seeing a doctor. However, in many cases the loop of stress and symptoms leads the patient to suffer immensely. This can be avoided as you can be easily relieved from these symptoms by just seeing a doctor.
Treatment of irritable bowel syndrome
As already discussed, there is no targeted treatment for this disease but the treatments only relieve the patient from severe symptoms. This means IBS is manageable but the treatment will vary from patient to patient. Only an expert doctor can diagnose your disease with laying down you symptoms and their severity. Your doctor will map out a treatment option that will be suitable for you only. Some the treatment options include:
Optimizing your diet
In this phase of treatment, you doctor will optimize your roughage intake as per your needs and will advise you to drink plenty of water. There are certain things, like coffee, to be avoided and many things like fibre to be added in your diet for treating the IBS. Keeping all these things in mind, you doctor will suggest you a low FODMAP diet which will eliminate certain food from your diet that may be linked to your symptoms.
Lifestyle improvement
This mainly includes the basic rules for staying healthy such as:
Avoid intoxication
Stop smoking
Involve in regular exercises
Go for piece meals
Medication
The medications for IBS include the ones which eliminate the triggers of your symptoms and the ones which reduce the intensity of your symptoms.
Conclusion
Finding the right expert for IBS is the relieving step of the treatment. It is a waste of time for a patient to think what causes irritable bowel syndrome as that is a matter of research for even scientists. Basic thumb rule for getting rid of the irritation of IBS is to understand the irritable bowel syndrome signs, relate those signs to your own symptoms and know that you are just a doctor's step away from getting relieved. Your treatment of irritable bowel syndrome can only be mapped out personally for you by an best gastroenterologist like Dr. Vatsal Mehta. So don't suffer from these symptoms by paying a visit to the doctor.
Contact us for more information related to IBS at: ALFA GASTRO & LIVER CARE in Ahmedabad.